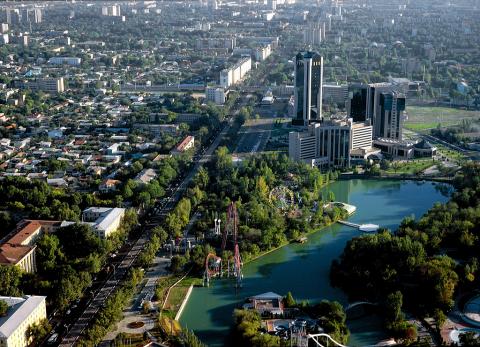 UZDOC 2.0. launch events were organised at Tashkent Financial Institute, 28 February-2 March 2017.
Following the kick-off meeting, which aimed to develop an optimised version of the project's work plan taking into consideration the recent changes in Uzbek higher education, a short cross-cultural communication training was conducted to facilitate the work in mixed Uzbek-European teams as well as raise awareness of certain cultural sensitivities that both European and Uzbek partners should pay attention to in project cooperation.  
Following the kick-off meeting, a Stocktaking meeting & Roundtable was organised to discuss the creation and functioning of the Joint Doctoral Centre, to be established within the project's framework, and to raise awareness of stakeholders and decision-makers on the benefits of structured support for doctoral education. The Roundtable brought together the representatives of all partner institutions, as well as the representatives of the Ministry of Higher and Specialised Secondary Education and the Supreme Attestation Committee.