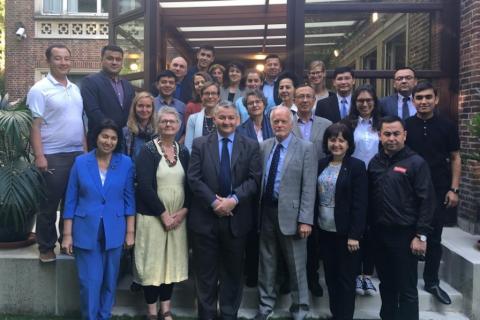 The Ambassador of Uzbekistan to Brussels, Mr Dilyor Khakimov, held a reception at the Embassy for UZDOC 2.0 partners on July 8th evening.
The partners, who are in Brussels until June 12th for a workshop concerning guidelines for the virtual doctoral centre, had the opportunity to further discuss the relationship between Europe and Uzbekistan in the area of Higher Education in general and doctoral education in particular. The Ambassador showed his full support to the project and to explore further forms of collaboration in the future. This meeting follows a previous one with UZDOC 2.0 project coordinator UNICA, which took place on June 25th.
The Ambassador will attend one of the sessions of the workshop taking place this week in Brussels in order to further acknowledge the activities of the UZDOC 2.0 project.