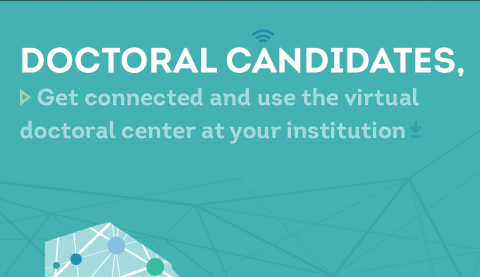 To ensure the sustainability of the use of the virtual Joint Doctoral Centre (one of the main objectives of the UZDOC 2.0 project), a poster to promote the center has been created. 
Through the posters, the project wants to:
1/  Generate demand for the virtual doctoral center at the Higher Education Institutions in Uzbekistan. 
2/ Create visibility for the UZDOC 2.0 Ambassadors in Uzbekistan (See here for their names)
>  download the poster and get your doctoral candidates connected!