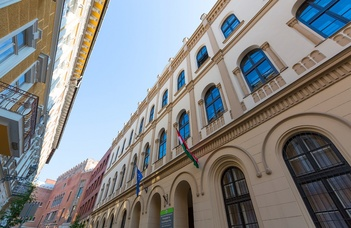 The UZDOC 2.0 partners are meeting in Budapest, Hungary, on March 12 and 13 for a consortium meeting and knowledge sharing event at Eötvös Lorand University (ELTE).
On the first of the two-day event, the partners will gather for the 5th consortium meeting at the Faculty of Education and Psychology of ELTE. As the project enters its final stage, the meeting will focus on the ongoing work and the stages of preparation for the final event, which will take place in Nukus, Uzbekistan, in September 2019.
Representatives from Tashkent Financial Institute will start by presenting the outcome of the 3rd Uzbek Local Coordination meeting, which took place last December in Karshi. This will be followed by presentations on the results of development and dissemination activities. Afterwards partners will discuss the next steps for the organization of the final event, which will consist of a final consortium meeting, final conference & workshop on career development of doctoral candidates.
The knowledge sharing event on the following day will focus on the quality of doctoral education and organization of doctoral schools, with several speakers from ELTE among others of the consortium. Kenneth Wann, former Deputy Dean of the University Graduate College of Cardiff University, is also join the event with a general presentation on the EU experiences in quality assurance in doctoral education.
Check out the general program of the event and the agenda for the Consortium meeting.