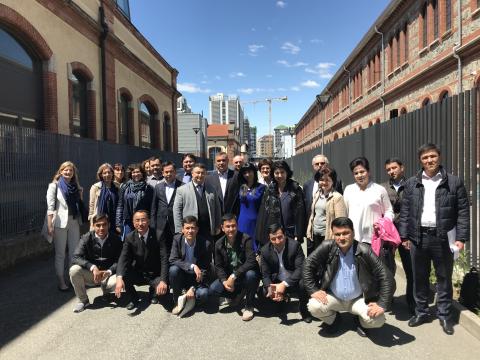 The 1st UZDOC Knowledge sharing event was hosted by the Polytechnic University of Turin, 15 May 2018. The meeting focused on the modalities of collaboration with the industry and business sector: Speakers from the Polytechnic University of Turin, its partner companies and organizations were invited to share their experience and knowledge to the Uzbek partners and provide them with the insights into:
the structure of cooperation with business and industry,
best practices, initiatives and innovative projects carried out in the area,
experiences of doctoral education stakeholders, including doctoral candidates.
Article in the POLITO Weekly: http://www.politocomunica.polito.it/events/appuntamenti/(idnews)/11112
Programme & presentations are available for download below!